Stephanie Quayle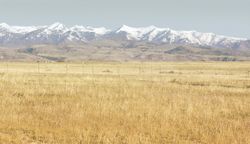 About
As a member of CMT's Next Women of Country, Stephanie Quayle is an undeniable force on the country music scene. Her current single, "Whatcha Drinkin 'Bout," from her latest EP, If I Was A Cowboy, has garnered over 60 million audience impressions at country radio and over one million views on the official music video.
The Rebel Engine Entertainment recording artist is one of the most active female artists with a consistent presence on the Billboard Country Airplay chart and ranks in the Top 10 of Current Female Airplay over the last two years (Mediabase).
About
When you talk about Stephanie Quayle making it "the old fashioned way" in country music, the easy assumption is: it's the honey blonde's ability to book her own gigs, haul her own gear and make it happen in the bars, rodeos and fairs across the country. But the Bozeman, Montanan earned her country bonafides by living a life that's far-flung and experienced.
"When I'd gotten out of high school, I'd taken off for California, which seemed so much closer -- to be the artist of California country. I eventually made my way to Nashville, and I thought I had so much life experience by then," she laughs, "and then some terrible business things happened. When things don't work out, I just get defiant and try to figure them out."
Raised on a working ranch with "hundreds and hundreds of acres of alfalfa and just under 100 head of Black Angus," she developed grit without even thinking about it. She also grew up on the kind of country music cowboys love – and invokes Dolly, Tammy, Loretta and Patsy in a way that suggests immersion not drive-by name-checking for legitimacy.
She found her calling as a foreign exchange student in Fribourg, Switzerland, overhearing some young people saying their band needed a lead singer. She didn't really speak the language, but – as is her wont – she figured it out. Resourceful, strong, smart and business savvy enough to defy the odds -- nothing phases the woman who has since partnered with massive brands like Wrangler, Winnebago, Bass Pro Shops, Murdochs, Harley-Davidson and KOA, to name a few.
Quayle isn't just the artist, either. She's also the Founder and CEO of her aptly named Rebel Engine Entertainment. Rather than have someone tell her what kind of music to make or how to build her career, she draws on her own life experience with "a different kind of female perspective." One listen to If I Was A Cowboy or the acoustic Montana Sessions demonstrates that completely.
"I grew up with cowboys, and I consider my Mom the greatest cowboy I've ever known," Quayle explains. "It's not about gender, it's a state of mind. Growing up like that, it showed me how much of a gap there is in cowboy culture versus everywhere else. When I'm home, it's so vast, it gives you this perspective: how big the world is, how small we are, but also how great the opportunities!
"Every time, I'm home, I jump on my horse, or get in my truck. It's such freedom, I feel untouchable – and I think without thinking about it, I brought my Montana ways into my music."
With a strong dose of Western, an emphasis on baritone guitar and a frisky put it out there candor, the emerging songwriter leans straight into what's on her mind.
Whether it's the swaggering "Whatcha Drinkin 'Bout" with its norteno guitar flourishes, the wide open acoustic slink of "Untitled" that evokes a grown up "Wide Open Spaces," the bluegrassy homage "Drinking With Dolly" or the knowing blues slink of "Second Rodeo," Quayle merges influences with an eye on owning her space and not cluttering her intentions.
"That baritone guitar reminds me of home. It sounds like the West, and it sounds big in the mix. I think space is so important, because it gives you room to catch your breath, to let the instruments really open up their tones and you can find yourself in these songs."
"When I'm writing, I'm thinking about that. It's important to sound like me, to back up what the songs are saying... and that influences every decision we make."

It's working. Rolling Stone Country named her "An Artist You Need To Know," CMT tapped Quayle as part of their "Next Women of Country" franchise, The Kelly Clarkson Show featured Quayle as a performer and guest, and the Grand Ole Opry has hosted the get-it-done artist multiple times. Cited by Billboard for her "captivating story-telling," Quayle serves a powerful dose of self-propulsion tempered with a dollop of "go, girl" affirmation and the above mentioned truth-telling. With a vocal forward tilt, she blazes through "Untitled" with equal parts of wonder, sinew and enough vinegar to shuck the sugary good girl role for an ever-evolving grown ass woman.
I'm a needle on vinyl
I'm a red dirt road disciple
I'm a blue jean anthem
Best parts ain't even happened
It's still untitled
Unbridled
It turns like a radio dial
It's the heart of a child
Into the wild
It's front porch, crash course
One horse town
Survival
A revival
It's a verse from a back road bible
I'm still making it up as I go along
But for now I'm calling this song "Untitled"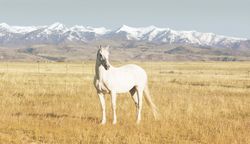 News
Country music star, Stephanie Quayle, releases sleek new video in continuation of her "From Horses to Horsepower" video series with motorcycle brand Harley- Davidson® featuring Stephanie's original song, "Untitled," which is available now wherever you listen to music. In this second installment of the series, Quayle discusses her love of riding - from her first time in the saddle atop her Harley to the thrilling journey of learning to ride motorcycles and the lessons taught to her by longtime rider, her mom.
WATCH: "Untitled" - Part 2 of "From Horses to Horsepower" Series
"I have fallen in love with the feeling that I only experience when riding," says Stephanie. "I am overwhelmed by the sense of control, all that is in front of me -- I can explore new roads, find new adventures, and just make it up as I go along. There's a freedom in not having to have it all figured out, following my own instincts, and chasing the sun. I am in constant admiration of my mom's living example of staying curious. Always challenging herself and leading with such confidence. I think I get that from my mama!"
The beautifully cinematic video watches Stephanie, alongside her favorite riding partner, take the seat of her Harley-Davidson® motorcycle as she explores the open road - venturing on paths untaken and finding new adventure around each bend. Setting the scene and capturing the unbridled spirit of the video is the inspiring new track from Stephanie, "Untitled," which reminds us of life's amazing freedom in "making it up as we go along."
Stay tuned as Stephanie's journey continues with the third and final installment of the "From Horses to Horsepower" series due out in early 2021.
Expect more new music from Stephanie out next year!
Press Release Featured on: Country Aircheck, ABC News Radio, News Channel Nebraska, Win Country, WNCY, WFXD, WKJC, Wilmar Radio, Country Music News International, Duke-FM Duluth, & Radio USA
The Ryan Seacrest Foundation and the Seacrest Studio at Monroe Carell Jr. Children's Hospital at Vanderbilt are bringing a special virtual concert series to patients and families across the country, dubbed The Nashville Sessions.
The new series will showcase artists performing a mix of hits and covers all produced exclusively for the Seacrest Studios located in children's hospitals nationwide. Four artists participated in the first round of The Nashville Sessions: Jordan Davis (RSF Celebrity Ambassador), Kylie Morgan, Stephanie Quayle and Ben Fuller. Their performances will be packaged together and distributed to all 11 studios (an 11th studio is scheduled to open in Orlando soon) later this month for patients to watch.
Radio/TV personality RYAN SEACREST is treating young hospital patients and their families to a special virtual concert series, "The NASHVILLE Sessions," through his nonprofit, THE RYAN SEACREST FOUNDATION. "The NASHVILLE Sessions" will feature MUSIC CITY-based artists performing songs produced exclusively for SEACREST STUDIOS, which are state-of-the-art radio/television studios located in children's hospitals nationwide. Artists featured in the first round of "The NASHVILLE Sessions" include JORDAN DAVIS, KYLIE MORGAN, STEPHANIE QUAYLE and BEN FULLER.